All professionals at Pino Family Dentistry maintain the highest levels of accreditation and pursue ongoing education to stay abreast of the latest trends in the medical field. Read on to learn more about our staff's experience and training.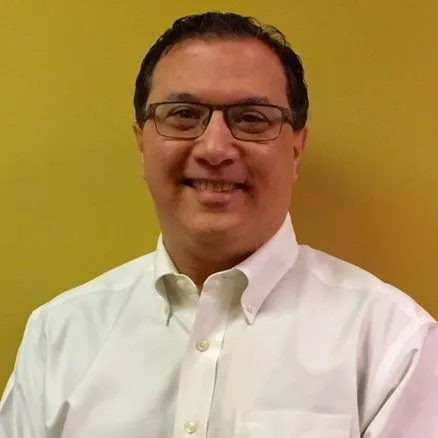 Joseph Pino, DMD
Dr. Pino was born in Philadelphia. He is a graduate of Eastern Regional High School in 1980 and at La Salle College in 1984. He graduated Fairleigh S. Dickinson, Jr. College of Dental Medicine in 1988. He opened his office in 1996 and started his solo Family Practice. He is a member of the following: American Dental Association, New Jersey Dental Association, Past President of the Southern Dental Society of New Jersey, Academy of General Dentistry, International Team of Implantology, and Spear Study Club. He resides in Marlton, New Jersey. He is married to wife Domenica and has a son, Robert. He enjoys reading, film, traveling and all the Philadelphia sports teams.
---
Nancy Kriner – Office Manager
Nancy started working for Dr. Pino in 2000. She has over 20 years of experience in the dental field. She lives in Glendora, New Jersey and has 3 grown sons, and 2 grandsons. She enjoys traveling and making home decor crafts.
---
Kimberly Petro – Office Receptionist
Kimberly has over 10 years experience in management. She has worked in the medical field as an office coordinator. She graduated from Eastern Regional High School. She enjoys camping, hiking, biking, going to concerts and Broadway shows. She mostly enjoys spending as much time as possible with her son and daughter.
---
Rhonda Boberick - Office Receptionist
Rhonda is married, with two children and two dogs. She loves baking & cooking and trying new recipes for her family and friends. Rhonda also enjoys the beach, playing Scrabble, spending time with her family & friends, and taking pictures for fun.
---
Monica Morrell - Dental Hygienist
Monica graduated at Harcum College in Bryn Mawr, PA. She has 23 years of dental hygiene experience. She started working with Dr. Pino in 2000. She is a mother of 2 children. She enjoys spending quality time with her family
---
Victoria Rizzo - Dental Hygienist
Victoria Rizzo has been a practicing dental hygienist since 1999; she received her degree at Philadelphia Community College. She lives in Medford, New Jersey with her husband and twin daughters. She loves to spend time with family, especially with her new puppy who she enjoys taking to the beach and on family vacations. She also loves to exercise, swim, and DIY home remodeling projects.
---
Shawn K. Tuterice - Dental Hygienist
Shawn graduated from Camden County College in dental hygiene in 1992. She has been a Dental Hygienist for over 25 years. She started working for Dr. Pino in 2006. She enjoys treating patients of all ages. She loves spending time with family and friends. She is married and has a son. She loves to watch her son play baseball and enjoys reading, cooking/baking, interior decorating and travel.
---
Sharon Penn - Dental Assistant
Sharon is a dental assistant with over 40 years of experience. She has been married for 35 years with 4 grown children and a stepdaughter. She enjoys exercising, cooking and spending time with her family. She is new to Mount Laurel and loves it!